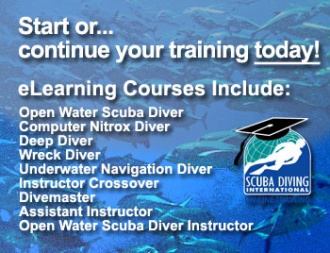 SDI was created in 1998 and grew out of the success of our sister company
Both students and instructors have embraced the no nonsense approach that the SDI training system offers. We have streamlined the course materials to let students study the essential academics with an emphasis on practical diving skills learned in both the pool and open water environments. SDI is the only scuba training and certification agency to require students to be taught with modern dive computers from the onset of training.
---
SDI course materials are state-of-the-art; the materials are lavishly illustrated with photography and graphics.
---
Diving is constantly changing. SDI staff is always looking forward and striving to be the innovators in scuba diving education. SDI focus is to make the experience of diving one that is enjoyed by every family member.Get Certified
---